Most of you have probably driven by a fire station or other public building and noticed a diamond-shaped, yellow sign with the words "Safe Place" printed in black, but do you know what Safe Place actually is?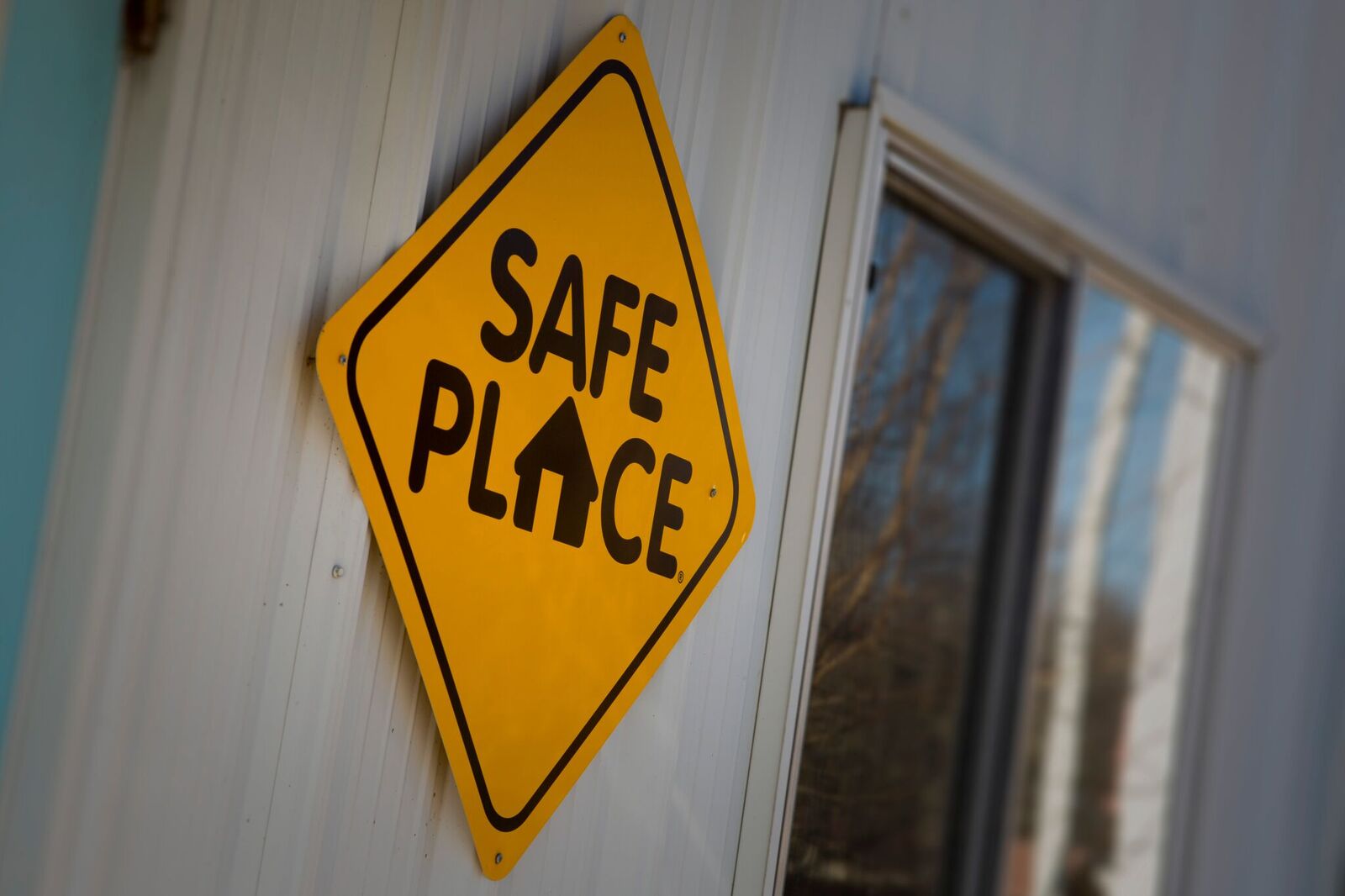 What is Safe Place?
Safe Place is a national youth outreach and prevention program for young people under the age of 18 in need of immediate help and safety. As a community effort, Safe Place designates businesses and organizations as Safe Place locations, making help readily available to youth in communities across the country. The best locations are those that are open longer hours and in highly trafficked areas, making it easily accessible for youth to get help. 
How did Safe Place start?
Safe Place started out in 1983 in Louisville, KY as an outreach program of the YMCA Shelter House. Just three years later, the YMCA Shelter House presented their idea to expand the program nationally, and from there the National Safe Place Network started opening Safe Place programs across the country – one of the first being in Knoxville, TN. Today, there are 138 Safe Place programs operating more than 20,000 Safe Place sites in 39 states across the U.S. 
What is the relation between Safe Place and Sally Kate Winters?
Sally Kate Winters is one of the 138 programs that operate Safe Place. As a Safe Place agency, we train current Safe Place sites, set up new ones and facilitate the next steps for any youth that may go to one of our sites for help. We currently have 32 sites in Clay, Lowndes, Oktibbeha, Lee and Chickasaw counties. Our full list of sites include:
Boys & Girls Club - Columbus
Boys & Girls Club - Starkville 
Bryan Public Library - West Point
Columbus Arts Council - Columbus
Columbus Fire Departments #1, #2, #3, #4, and #5 - Columbus 
Columbus Housing Authority - Columbus 
Columbus Housing Authority (Sims site) - Columbus
Emerson Family Resource Center - Starkville
Families First Resource Center - Tupelo
Father's Child Ministries - Columbus
North Mississippi Medical Center - West Point
Okolona Fire Department - Okolona
Sally Kate Winters Family Services - West Point
Starkville Fire Departments #1, #2, #3, #4, and #5 - Starkville
Starkville Police Department - Starkville
West Point Fire Department #1 and #2 - West Point
YMCA - Caledonia
YMCA (New Hope) - Columbus
YMCA (2nd Ave. N) - Columbus 
YMCA Wellness Center - Columbus
Family Resource Center - West Point
Houston Fire Department - Houston
Duncan's Country Store - Pheba
Sources: